Find out how Tranquil Productions began & how it became the successful proffessional breakdance business it is today.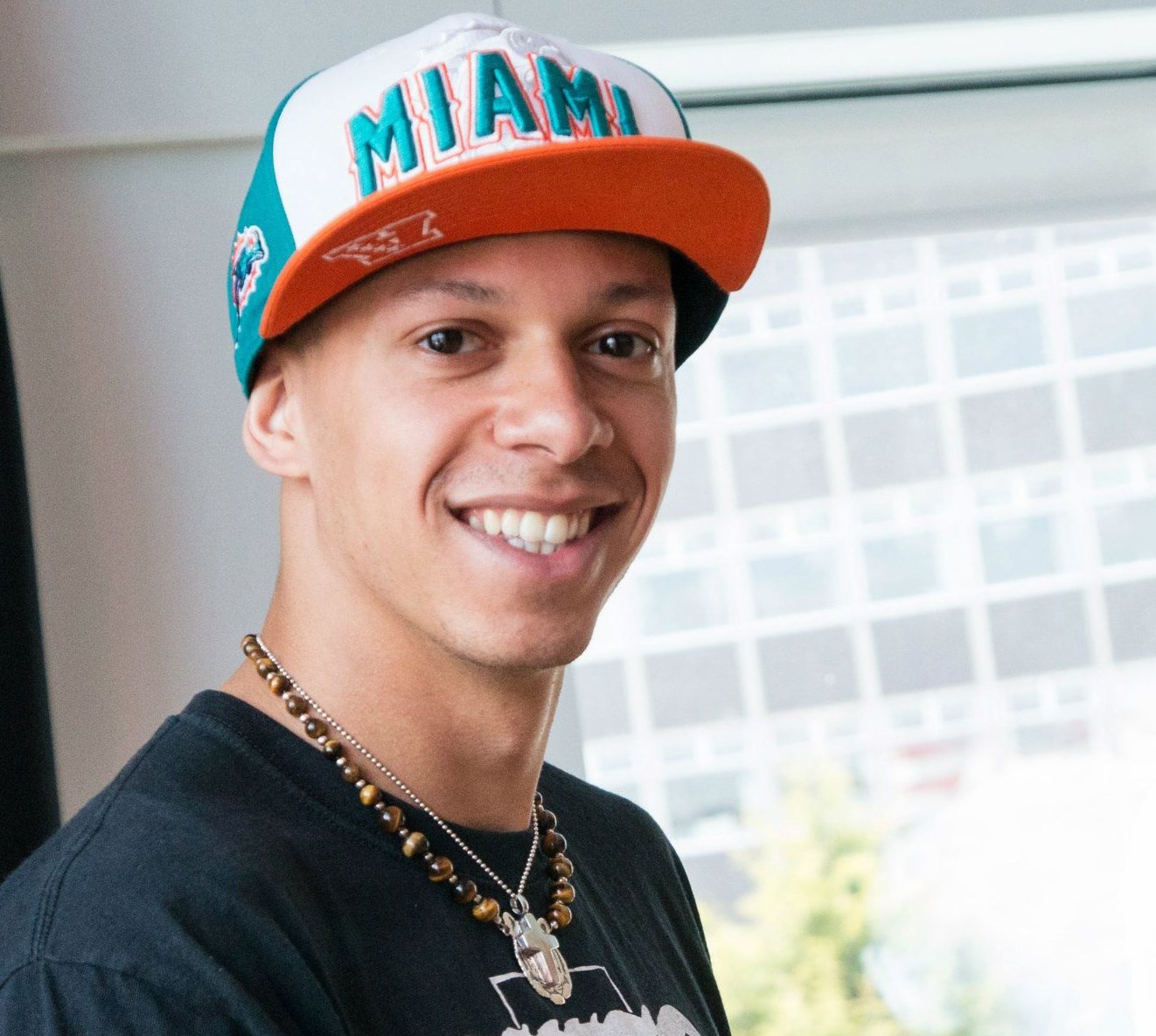 Introduction
Hello my name is Lloyd Thompson also known as Tranquil and I am the director of Tranquil Productions. Tranquil Productions has grown substantially since it first began, the original and main focus of the company was and still is providing breakdance classes and entertainment across the UK and now the Globe.
From huge corporate events to weddings, Tranquil Productions aims to supply the best breakdance performances for its clients. We have a great team of dancers and we regularly improve our shows and train as a team at least 5 hours per week. See "Meet The Crew" for more information
Tranquil Productions also provide many classes/workshops. We work mainly across the UK but on occasion work in different parts of the world. From one-off classes at children's birthday parties to full time work in education we can provide the amount of classes/workshops needed.
Tranquil Productions is involved in organising many of the dance events that take place within Bradford. We have our own event in Bradford known as "Tech Styles". The events have been a huge success so far and have brought competitors from overseas, as far away as Poland and Turkey. We are always looking for sponsors to help the event grow and develop.
"Tranquil's Story"
Tranquil Productions began in 2004. Lloyd Thompson from Bradford, England is the Founder and current Director of the Company. He began dancing at his local church in the year 2000. What started as a hobby quickly became one of his main passions in life. After only two years of breakdancing Lloyd Thompson, better known as Tranquil, began performing and teaching others this art form. By the age of 16 Tranquil had already performed at the Manchester Apollo Theatre in front of thousands. He was also part of a group of dancers who went to Bosnia, following the conflict, to try to help in the rebuilding of their community in Mostar.
With a wealth of experience Lloyd Thompson began Tranquil Productions and started teaching in Bradford full time. He is recognised by Bradford Council and other established companies such as Kalasangam, Art works, Q20, Pro Kids and many more. His business grew and expanded and now Tranquil teaches and performs all over the world. Miami and Boston in America, Croatia, Belgium, Paris, Belfast and Dublin in Europe are some of the locations he has worked in. In 2013 Tranquil also travelled to Japan and trained at OCAT station a famous Breakin Spot in Osaka with many other experienced & highly skilled dancers. One of Tranquil's greatest working achievements has been performing for Formula 1 in Abu Dhabi in 2010.  View our "Clients Page" to see the companies Tranquil has performed for.
As well as expanding his business Tranquil also competes regularly around the world. In 2008 he joined one of the best crews in the world: Flava Squad from the USA. Tranquil has won 10 different solo Bboy competitions. His greatest title is the Dirty 30's European Open Age Champion 2011, which took place in Croatia. Tranquil is also part of Fireforce one of the top entertainment breakdance teams in the UK. Clean North is Tranquil's hometown team, who's members have a great deal of combined experience. There are many members of Clean North who also work for Tranquil Productions teaching, performing and dancing competitively all over the UK.
"Tranquil's Vision"
My vision has always been to see a major development in Bradford with breakdance being the driving force for a better Bradford. I want to see my hometown recognised as one of the best cities for breakdance within Europe. I feel that by delivering the best breakin classes possible to the city of Bradford, to its schools, community centres and gyms, I can cultivate a thriving break dance community. I also feel that by being the best I can be I can lead the way and be a good example to the people of Bradford.
The work done through Tranquil Productions with the "Tech Styles" events has brought something to Bradford that hasn't been done for at least two decades, which is to have a breakdance event running consistently in the city. This event is great for the city of Bradford and gives the people a chance to showcase their talents and be involved in something positive.
With the help of God anything is possible. Looking back from when Tranquil Productions began to the present day, I can see the major developments that have happened and I will continue my work in helping people through this amazing dance. I hope and pray that the work being done continues on the right path and that the new generation will grow and get as much out of this dance as possible taking things to new heights, whilst remaining positive, respectful and disciplined (Hip-Hop) people.